no menu items
The most sustainability-conscious companies: Comer Industries ranked 7th out of 286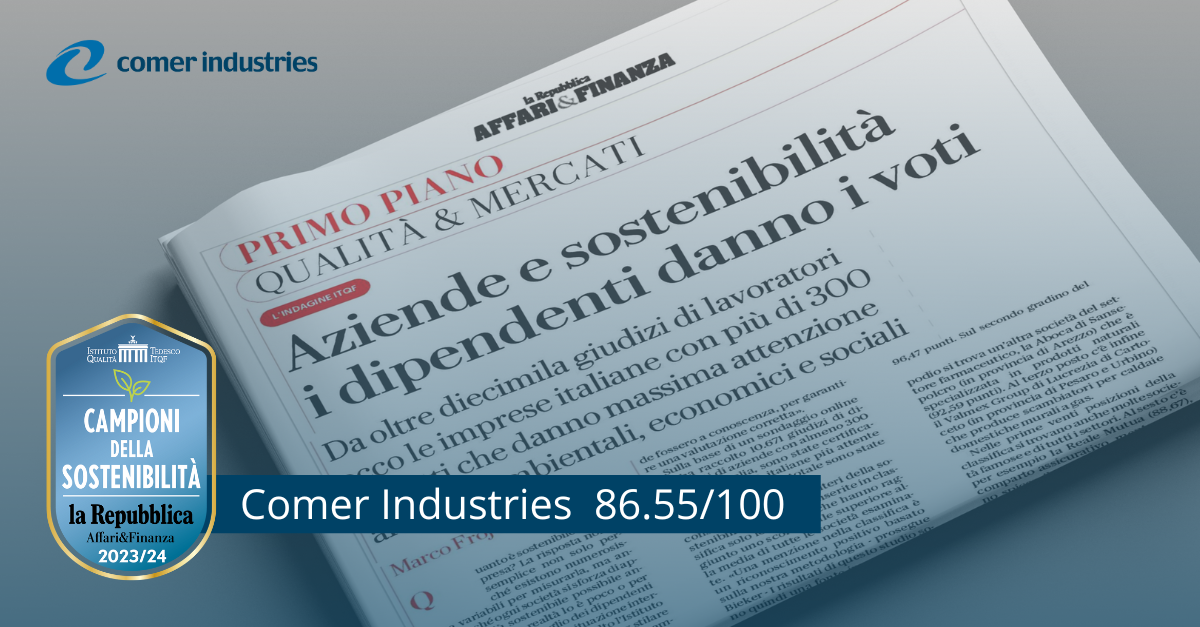 Comer Industries is in 7th place among the most sustainability-conscious companies, of the 286 companies in the ranking.
On AFFARI & FINANZA's La Repubblica, the company scored 86.55 out of 100 in the latest "Champions of Sustainability" report published by ITQF. A result well above the national average (65), achieved thanks to the constant commitment of all the people of Comer Industries.
The ranking is the result of a survey focused on the three ESG factors, and highlights the ethical results achieved and the path of sustainability pursued hand in hand with economic goals.
Achieving such a ranking is a source of pride, but more importantly, it confirms that a corporate culture based on transparency and #socialresponsibility rewards sustainable, long-term growth.
Discover more: https://www.repubblica.it/dossier/economia/qualita-e-mercati/2023/07/11/news/aziende_e_sostenibilita_i_dipendenti_danno_i_voti-407409470/