no menu items
Together towards a sustainable future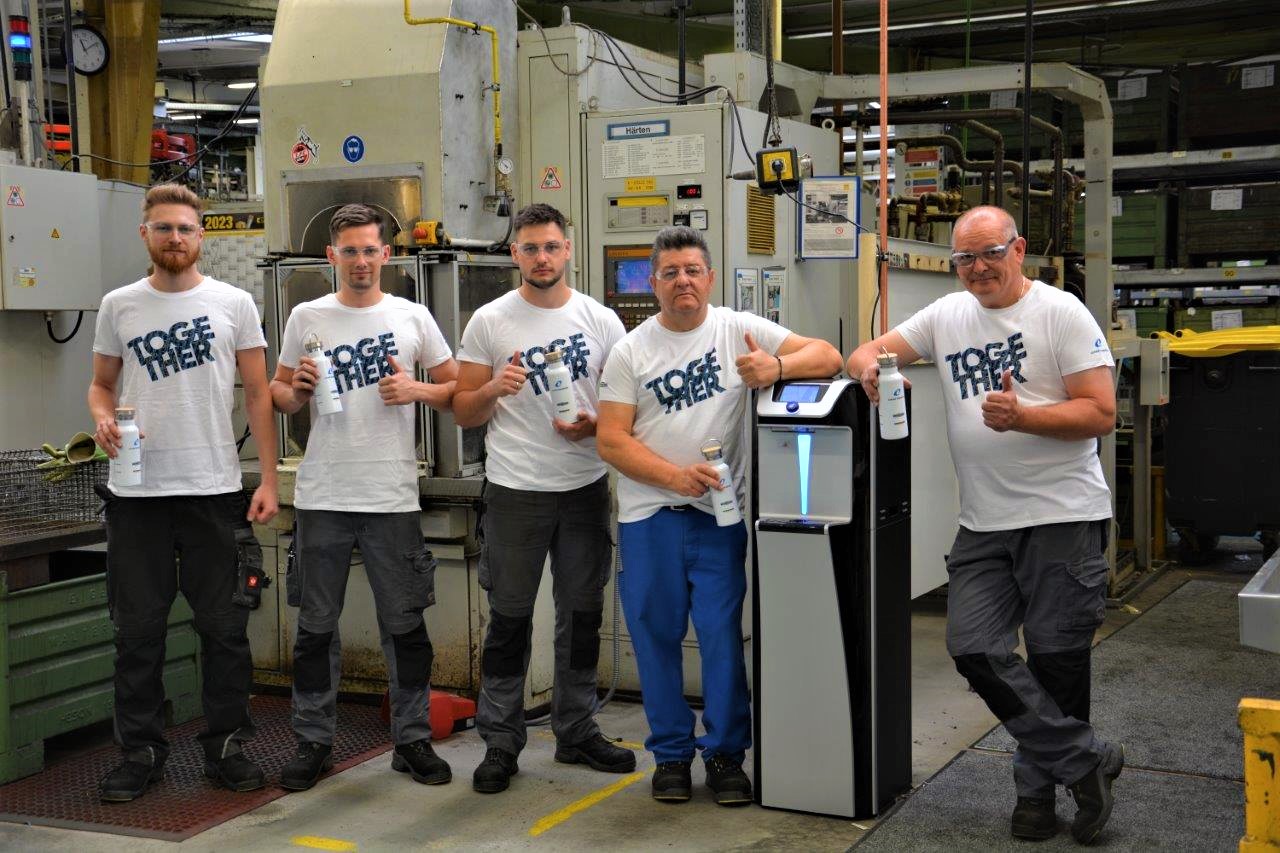 As part of Comer Industries' integration goal, #NoMorePlasticBottles reaches other Group sites. Launched by the company in 2020, the project aims to reduce environmental impact and make us all aware of the importance of avoiding the use of plastic bottles, both at work and in our daily lives.
In these days, the Walterscheid sites in Welsberg, Sohland, Lohmar, Irxleben and European Walterscheid Services Centers have also been involved in this sustainability initiative. For a conscious and planet-friendly corporate culture, all employees have received a branded reusable bottle, which they can fill with fresh and hygienic water using for free the dispensers installed in different areas of the company.
Thereby we take another step-in favor of environmental protection: #NomorePlasticBottles project also supports the global goals of the 2030 Agenda for Sustainable Development. In particular, the goals "6 – Clean Water and Sanitation" and "14 – Life Below Water".
Plastic is one of the main causes of pollution on our planet and represents a danger for our seas.
We can make the difference, so why not?